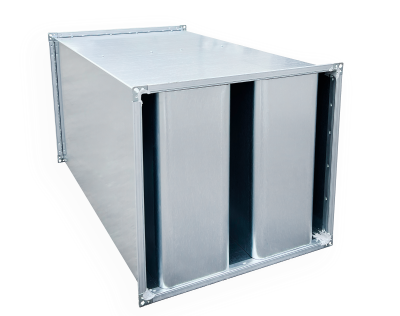 Splitter silencer made from galvanised sheet steel with double-sided profile flanges. SDK-20 sound traps are already permanently installed.
The surfaces of the absorption material made of rotproof mineral wool are lined with tearproof, abrasion-resistant and waterproof glass silk and with galvanised sheet steel.
Non-combustible in accordance with DIN 4102
Max. permissible air speed in the splitter gap: 20 m/s
Abrasion-resistance of the glass silk surfaces inspected with 12 m/s
Permissible operating temperature: 100°C
As a standard feature, the lengths L are available with the dimensions specified.